Spring Newsletter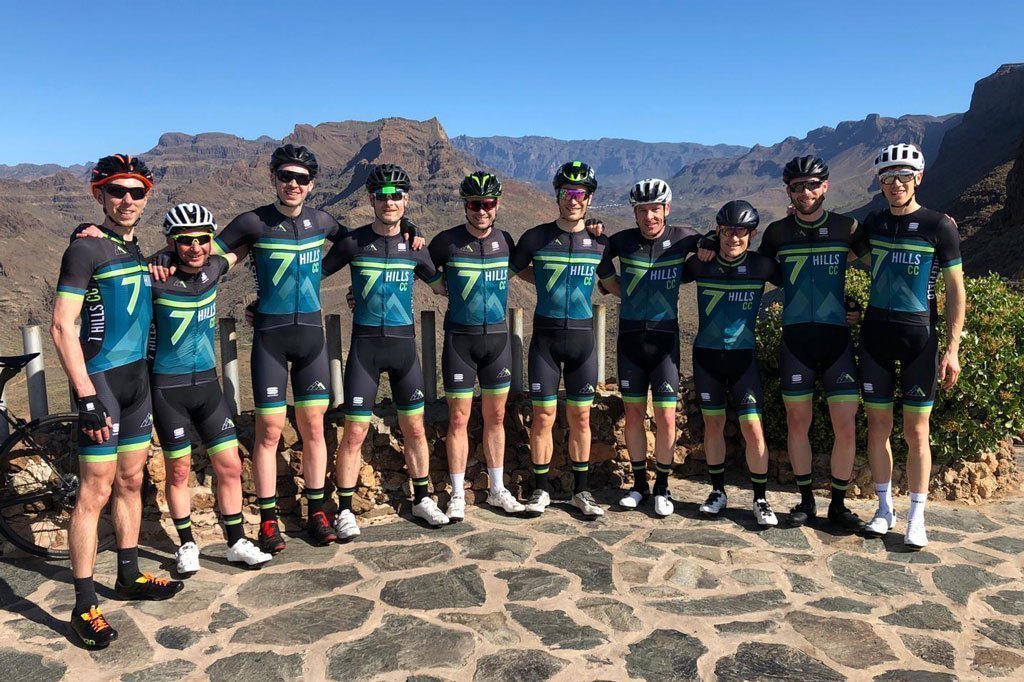 Spring Newsletter 2019
Welcome to our March Newsletter, it's been a busy time for the 7 Hills Cycle Club. The Club Social was held at the Lescar Pub on the 6th of February with lots of activity focused around the progression of the Club by the board members and plenty of feedback from all who attended. The night was topped off with a well-earned curry across the road in the Mogul Room with plenty of banter for good measure.
Preparations for the annual Gran Canaria trip have been well underway with members busy cramming in last minute miles in fear of being beaten up by the volcano over the week's onslaught of the mountains. Not to fear as we all just about made it back in one piece so to speak.
A reminder email has been circulated to all prospective members to provide the Club with the Club Survey 2019 prior to the British Cycling subscriptions page. Feedback from the survey has been really positive with lots of ideas to take the club, events and trips forwards for the future.
We are aiming to have all the surveys returned by Saturday 23rd March 2019.
Memberships will be released on Saturday 23rd March 2019 there will be a short window to join the club before the WhatsApp groups will be cleaned of all non-members. The date for the clean has been scheduled for Saturday 6th April 2019 so please ensure you have subscribed prior to this date if you wish to be a current member.
This weekend Sunday 24th March 2019 a strong team from 7 Hills Cycling Club will be participating in the Magnificent 7 Ride which is the first big event of the year. We are looking to rally the troops in support for the riders in this tough hill climb event. Timings and locations to follow below.
More information on the first festival of the year can be found here:
https://www.theoutdoorcity.co.uk/festival-of-the-outdoors
Our next Wednesday Social will be Wednesday 3rd April 8pm, with location and theme to be advised nearer the time.
Gran Canaria 2019 team photo with two new members from the previous year, Dave Morrison and Fletch prooved their worth out on the tarmac and made a welcome addition to the team, and no we didn't quite fix the sock issue.
Tensions were high in the Airport as the team were set to test their legs on the shakedown ride once the transfer to the apartment was complete.